Inniskillin Wines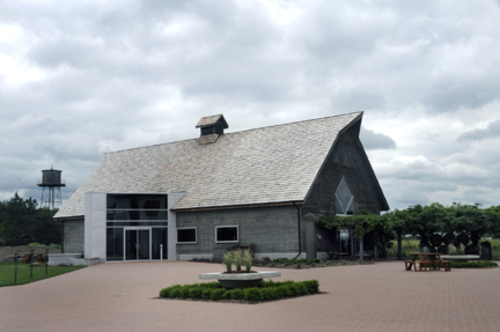 1499 Line 3, Niagara Parkway Suite 100
Niagara-on-the-Lake ON
L0S 1J0 Canada


Inniskillin's Niagara Winery is located on the Brae Burn Estate Vineyard, which is home to the historic Brae Burn Barn built in the 1920's. The property includes a Winery Visitor and Tour Centre, Wine Tasting Bar and the Wine Boutique. Our Founders Hall also contains a demonstration kitchen to provide wine and culinary pairings.

Open daily and year round. Closed major holidays only.

The Winery is situated at 1499 Line 3 off the Niagara Parkway in beautiful Niagara-on-the-Lake.


Phone: 1-905-468-2187

Toll-Free: 1-888-466-4754

Web: http://www.inniskillin.com




Return To Wineries


---

The content of our business and attraction directory appears by courtesy and
generous assistance of the lodging owners of this website. Please view our
Niagara-on-the-Lake Business and Attraction directory author credits page




Featured Lodgings

JOHN'S GATE GOURMET
BED AND BREAKFAST



Service! Gourmet Breakfasts! Specials!



B&B WILD ROSE



This Hits Home, Fully Cooked Breakfast



EVERHEART COUNTRY MANOR



Find your heart at Everheart



COTTAGE BY THE MARINA



THE 3 R -S RESPECT FOR YOURSELF,RESPECT FOR OTHERS,RESPONSABILITY FOR YOUR ACTIONS



CAPE HOUSE B&B



Welcome to our home!